The Balcony & Fonderia 20.9, Verona

with Flaviu Cacoveanu (RO), Arthur Cordier (BE), Davide Ghelli Santuliana (IT), Cathleen Owens (US) & Valentino Russo (IT)
🗞 press
🗞
residency
👉 floorplan + press release


"Contamination and maybe even more" is a research-based project between the gallery Fonderia 20.9 in Verona and the artist-initiative The Balcony in The Hague. The project includes a residency and an exhibition.

The residency—initiated and organized by artist

Davide Ghelli Santuliana

, with the help of

Arthur Cordier

and

Valentino Russo

from The Balcony, is intended as a collaboration with

Flaviu Cacoveanu

& Cathleen Owens. The aim is to set up a platform for ongoing collaborations between Verona and The Hague.

The participants are invited to critically reflect on the idea of contamination and consumption of contemporary images in our everyday social, political and artistic environment.

The hybridization in contemporary art, politics and social devices poses the question of how we discriminate between the "fluidity" of neoliberal regimes and the fragmented, yet resistant strategies of collage and appropriation. This is mirrored in particular in the field of images, posing the question of their usage and validity in late capitalist societies.

The group exhibition was on view at Fonderia 20.9 between 14.09.19 and 29.09.19.




Flaviu Cacoveanu, Untitled (senza glutine)Intervention with textile patches on gallery curtains, variable dimensions

(left) Cathleen Owens, And I'm trying and I'm trying, looping audio piece

Arthur Cordier, open sourcy water
Photographic print, digitalized negative, 70 x 100cm

Davide Ghelli Santuliana, Nude Interiors
Photo installation, 1 neon light with red gelatine filter, 13 framed matte prints, adhesive matte print, variable dimensions


Pictures are super
Sound installation, single audio channel, 6'00"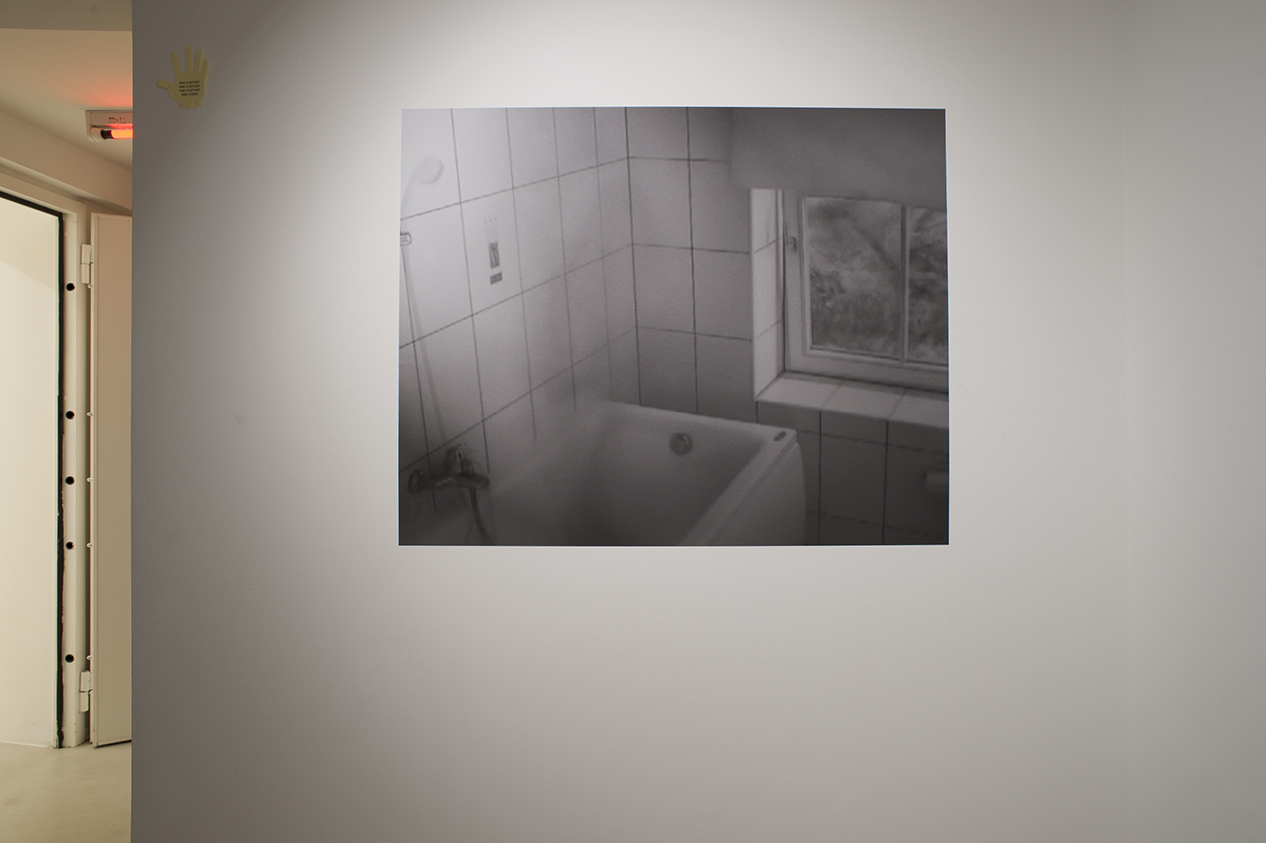 (left) Arthur Cordier, ice cold stick to it
Wall installation, variable dimensions, vinyl stickers, adhesive prints, 40 x 57cm


(right) Flaviu Cacoveanu, Temporary instructions for nothing (arancia)
Looping video




Arthur Cordier, open sourcy freezer
DIY cooler, peltier system, 12V fan20 x 12 x 10cm
Cathleen Owens, Is this what you want?
Inkjet on post-it notes
Valentino Russo, Wrestling VS Art
Acrylic on canvas, variable dimensions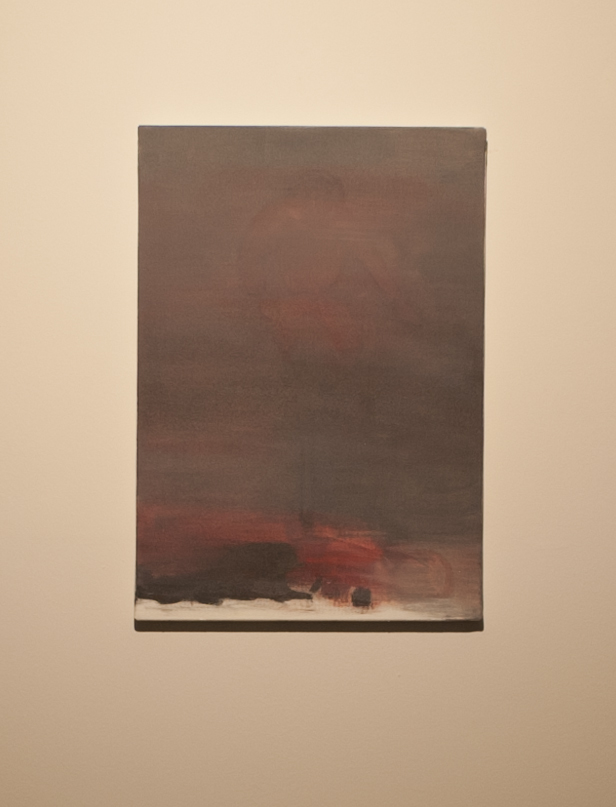 👉 ABOUT THE ARTISTS///////////////////////////////////////////////////////////////////////////////////////



Flaviu Cacoveanu

(Cluj, 1989) presents himself as a Con & Temporary artist. His position relates to a conceptual approach of his own surroundings; and to notions of time, language, humor and the everyday life. He studied photography and visual arts in Romania (2011) and the Netherlands (2014), and has since been expanding his practice, which develops at the border of art and visual communication. He currently lives and works in Berlin, Germany.



Arthur Cordier

(Leuven, 1993) is interested in the realm, the politics and the economy of the commercial-images—the consumption of mass-produced images in advertising on one hand, and the production of urban spaces through commercial structures and billboards on the other hand.
Recently he has been researching the links between supermarkets, colonial and industrial history, and the use of cultural icons in advertising in the Netherlands.
Arthur co-initiates the artist run-spaces The Balcony & Susan Bites in The Hague.



Cathleen Owens

(Washington DC, 1992) is an artist and communications consultant currently based in The Hague, NL. She received her BFA at the Fashion Institute of Technology in New York (2014) and her Master's in ArtScience at the Royal Academy of Art in The Hague (2017). Cathleen's work, which usually takes the form of performative installations involving text, plays with ideas of authenticity and identity through language.



Davide Ghelli Santuliana

(Verona, 1989) works on the politics of representation, particularly focusing on mass-media culture: from pornographic imagery to genre films, his goal is to expose the inherently political and ideological content of images and to create resistant narratives.
He studied photography and video-art at the Fondazione Modena Arti Visive, in Modena (Italy), before attending the MFA in Artistic Research, at the Royal Academy of Arts, in The Hague (NL).



Valentino Russo

(Rome, 1994) is interested in the reuse and re-contextualization of images from online sources—sometimes mixed with original material. This process mirrors the endless recycle of culture that takes place in our social-media based society, a landscape characterized by the impossibility to distinguish between real and fake, true and false, right and wrong. Around all the collected images, a narrative is constructed, turning the visual material in metaphors, characters, allegories that depict a distorted and often dreamlike reality.


👉 ABOUT/////////////////////////////////////////////////////////////////////////////////////////////////////////////////

Fonderia 20.9 opened in October 2015, in the burgeoning University neighbourhood of Verona, next to a former 'Bell' factory. They curate visual arts projects, with a specific focuson contemporary photography in all its possible forms. Their exhibitions include emerging and established artists, as well as local projects.

The Balcony/Susan Bites is an artist collective based inThe Hague (NL). The collective organizes exhibitions in two locations in The Hague, a vitrine space and a project space - Susan Bites.
Its current members are Ioana Ciora (RO), Arthur Cordier (BE), Matthew James Lanning (NL) and Valentino Russo (IT).

Stroom Den Haag is an independent foundation founded in 1990. It is an art center with a wide range of activities, with a focus on visual arts, architecture, urban planning and design. Stroom organizes exhibitions, projects, lectures, workshops, and hosts a library & documentation center. Thanks to Stroom Den Haag for supporting the exhibition!

In collaboration with our sponsoring partner Hotel San Marco Verona, the two resident artists are provided with accomodation and breakfast at the Hotel, during the residency & exhibition period.

https://www.fonderia209.com
https://www.sanmarco.vr.it/en/
www.stroom.nl