The Balcony is a multi-headed artist initiative based in The Hague. Founded in 2018 by Arthur Cordier & Valentino Russo, The Balcony curates exhibitions supporting the presentation of upcoming practices with a focus on alternative formats of display, keen on collaborations and using unconventional locations.

The Balcony is currently curated by Arthur Cordier (BE), Abril Cisneros (ES/MX), Mari Kolcheva (BG) and Valentino Russo (IT). The initiative is a non-profit self-funded organisation with the addition of project-based funding.
The initiative has previously been hosted in the vitrine of a violin store 2018–2020 as well as the basement of a former office space, previously known as Susan Bites 2019–2021.
---
During exhibitions
Sat: 13:00-17:00
Mon-Fri by appointment




---
The Balcony is currently self-funded.
Donations help us support the artists and sustain our program
︎︎︎ via Paypal
(donations 100€ or above - receive a screen printed artist edition)
The Balconycurrently
Nieuwe Molstraat 14A-2, The Hague (NL)
---
---
The Balcony is now located aon the ground floor at Nieuwe Molstraat 14A-2. The location combines a project space and studio spaces from the members of the initiative and hosts fellow artists Carolina Pinto, Pippilotta Yerna and Quinn Zeljak.
During exhibitions
Sat: 13:00-17:00
Mon-Fri by appointment
extra muros
Worldwide ︎︎︎
---
---
Along with curating exhibitions in The Hague, The Balcony fosters a network of collaborations outside of The Netherlands.
Among the initiatives and events that The Balcony has joined forces with, there are Art au Centre in Liege (BE), Fonderia 20.9 in Verona (IT), SWAB, Contemporary Art Fair in Barcelona (ES), P145 in Berlin (DE).
photo: TikTok vs Abramovic, P145. Berlin

TheBalconyvitrine
Closed [2018 - 2020]

---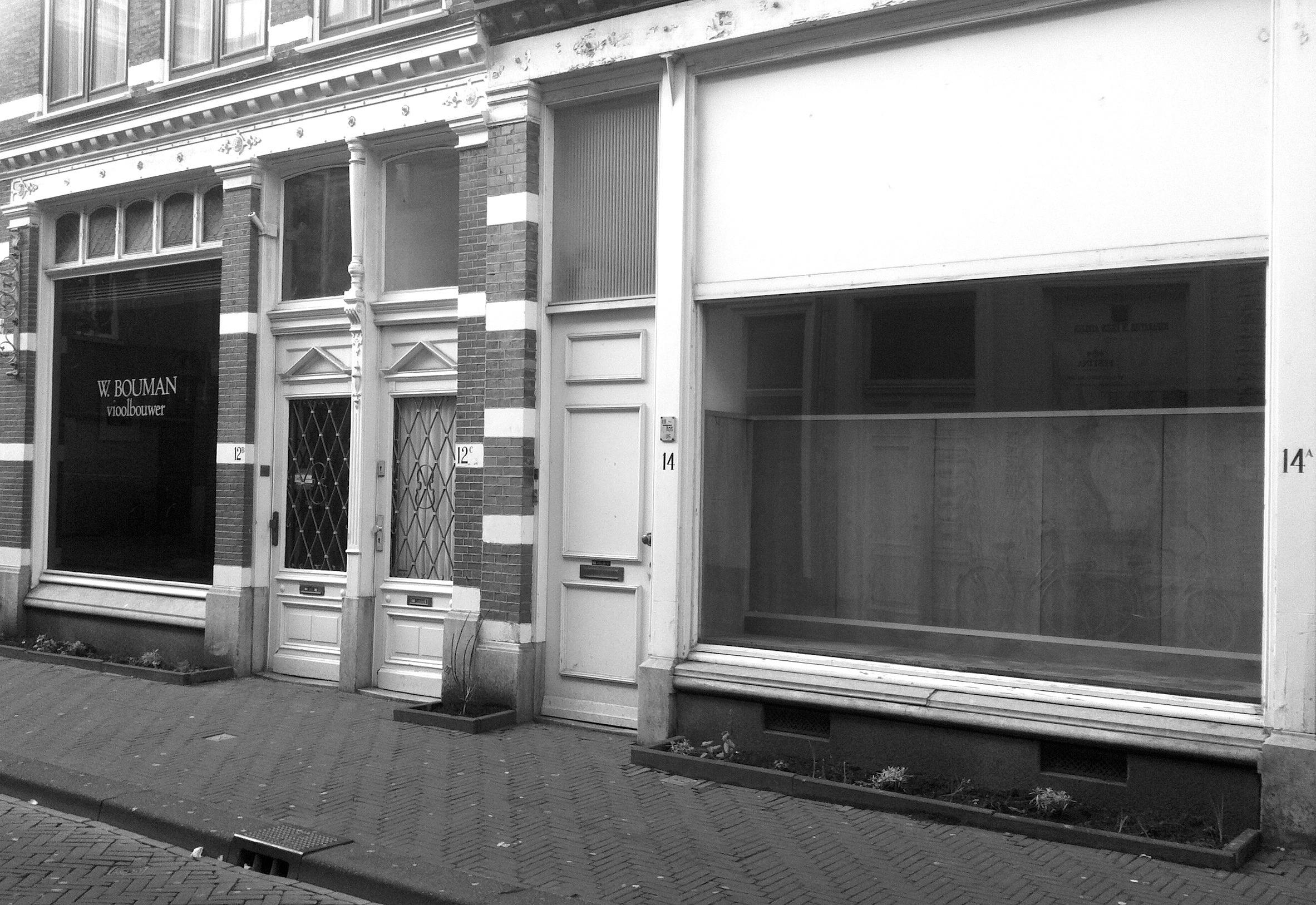 ---
Located at Herenstraat 14 in The Hague, the vitrine space was part of Willem Bouman & Zn. building, a violin shop and atelier. Here, The Balcony presented artists whose practice engaged with the vitrine, in relation to the public space and its 24/7 visibility.
Curatorial line—Click for PDF
The intuition leading the space was to present non-The Hague based artists - in priority, and to introduce their practice within the cultural context of the city.


Susan Bitesproject space
Closed [2019 - 2021]

---
---
Located at Laan van NOI 125 in The Hague, Susan Bites was the former studio of the members of the collective and hosted exhibitions in the basement rooms.
The project space operated between February 2019 and March 2021.
Press Links
---
Metropolis M
Micro Art Initiatives #36 – The Balcony & Susan Bites in The Hague

Jegens&Tevens
Highlighting The Hague Contemporary Art Weekend 2020



Sophie Smeets. Kunst in een raamkozijn


Marie Jeanne de Rooij in conversation with Jane Huldman, about The Balcony & Susan Bites, Stroom Den Haag
(extract, in Dutch)

The Rock Talk Project at Hgtomi Rosa, participant






Bertus Pieters

. Anita Mikas & Markus Liehr, Express Delivery Syndrome; The Balcony




Frits Dijcks

. Waar kunnen we nog heen?
Arthur Cordier. Liège. Come for the beer, stay for the scene