17.

Niels Post

On Spam, Comment Spam #67
07.09.19 - 01.10.19



The Balcony is pleased to present a new site-specific installation by Rotterdam-based artist Niels Post.

🗞 press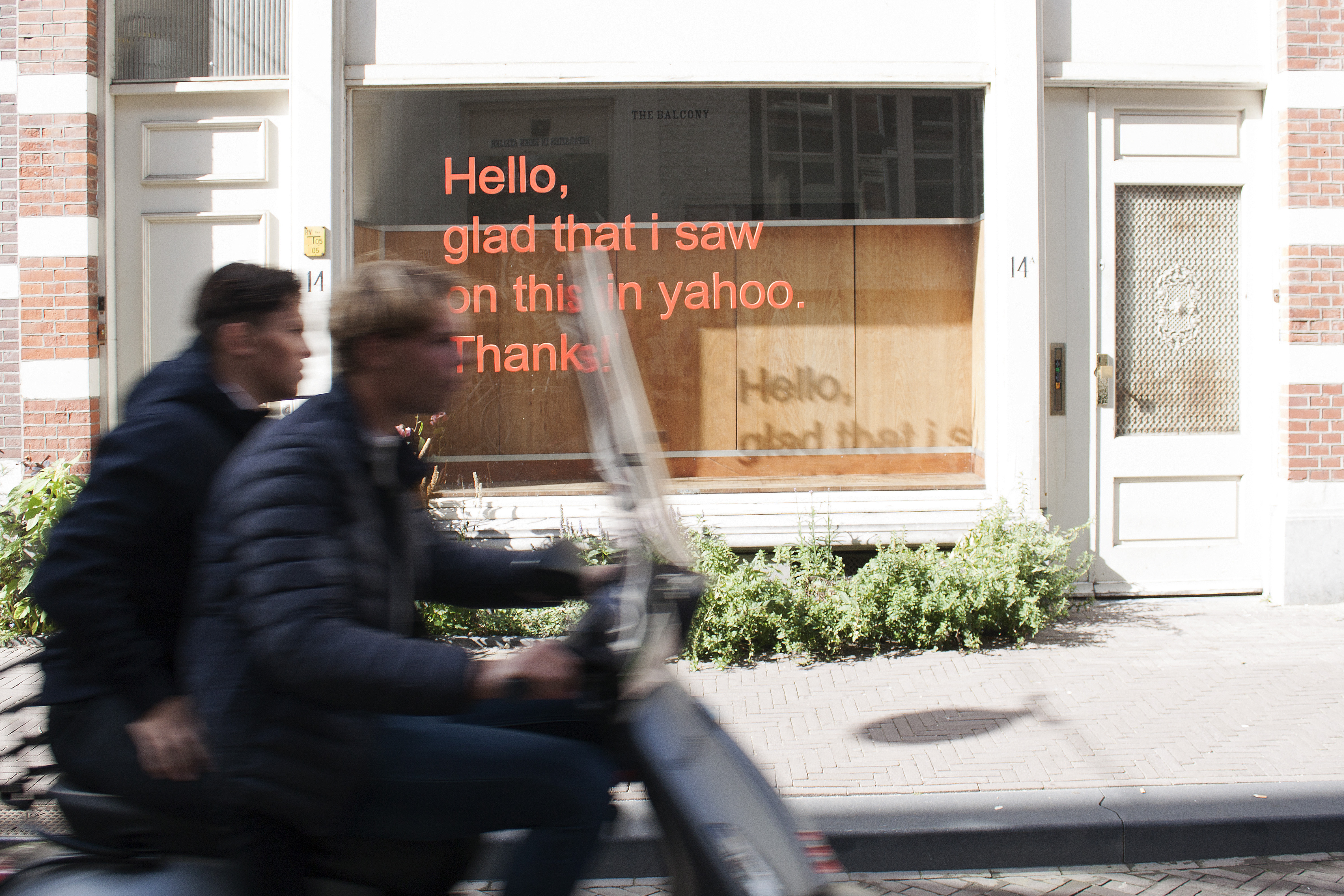 The internet from then, in the Herenstraat of today.

💾
The practice of Rotterdam-based artist Niels Post plays with the boundaries of internet spams and the pollution of visual communication in urban spaces. Niels develops works in a humorous yet critical way, in which collected sentences from business proposals sent by email to the artist himself are translated into physical and imposing cutouts. As a result, Niels Post's site-specific installation at The Balcony in the center of The Hague results in a slightly awkward and delicately self-conscious intervention.

www.nielspost.nl

Special thanks to Willem Bouman & Zn.
and Stroom Den Haag for supporting The Balcony's exhibition.