Chapter four : L'entracte.
The insincere charm of things


MAR.10. – MAY.06.2023
WITH WORKS BY Marcel Broodthaers, Louis Randaxhe and Aline Bouvy

FIVE YEAR ANNIVERSARY
opening during HOOGTIJ, Contemporary Art Tour The Hague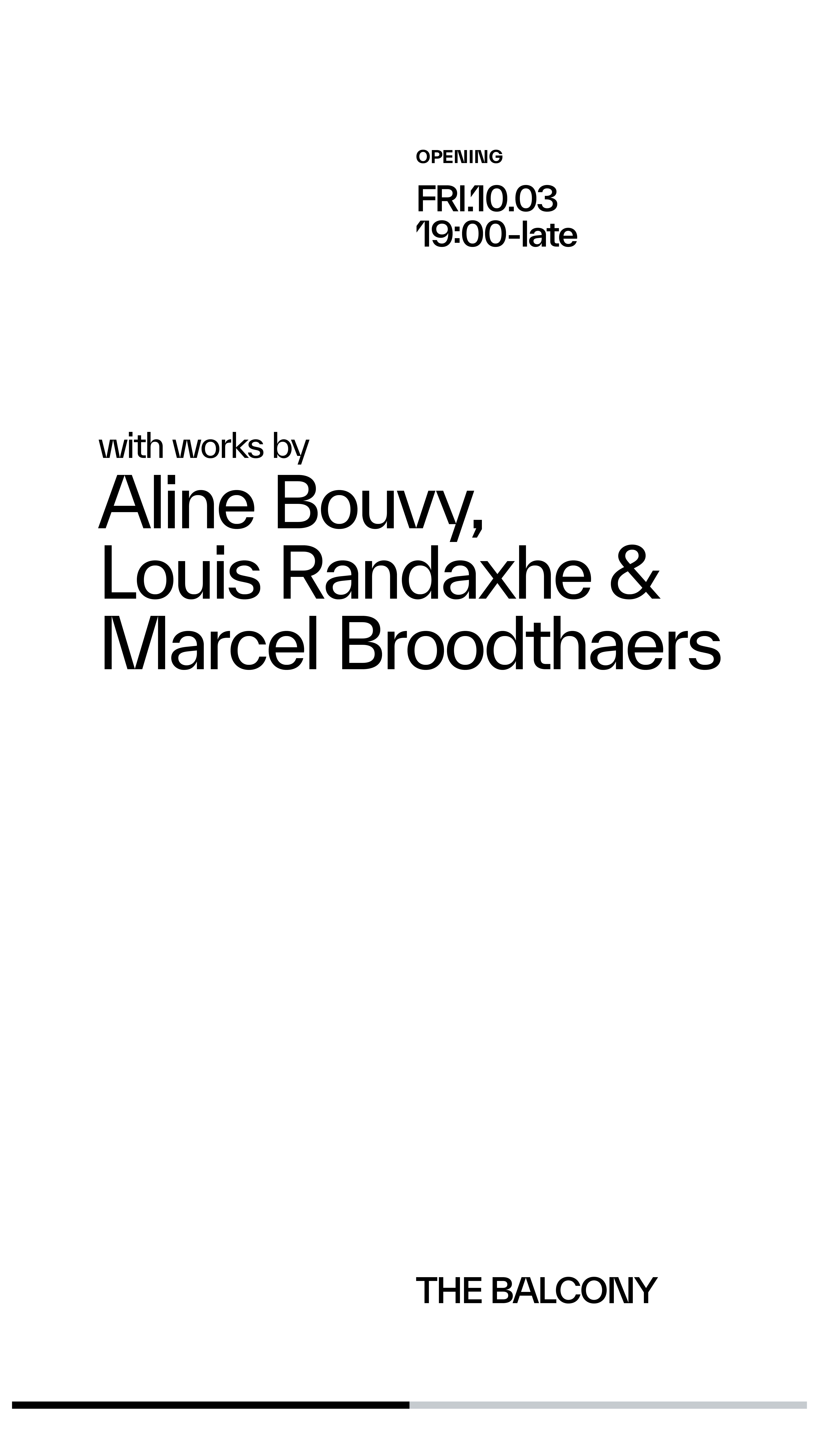 With this exhibition the attention shifts on to the contemporary ruin, in which artistic labor and (often) fictional art-historical artifacts blend. Marcel Broodthaers' (1924-1976) well-documented historical shift from being a poet to working as a visual artist, greatly inspired fellow artists. In 1968, Broodthaers announced that he was no longer an artist and appointed himself director of his own museum, which he first called Musée d'Art Moderne, Département des Aigles. The invitations that he realized together with graphic designer Corneille Hannoset for his first gallery exhibition highlighted the aspects of negotiation that are inherent to artistic labor.

Together with works by Louis Randaxhe and Aline Bouvy, the art-historical representations in the exhibition allude to a magical, mystic realm, where worldly things are seemingly eternal. But as the ravages of time make their way through the surface, that frozen moment of eternity begins to appear more and more opaque.

The exhibition is curated by Arthur Cordier and Valentino Russo, in collaboration with Philippe Braem and supported by Art Au Centre, Liège.


---
Arthur & Valentino warmly thank Philippe Braem for making this collaboration possible; Maxime Moinet and Art Au Centre for their support; Maria Gilissen, Peter van Beveren, Galerie Baronian, Aline Bouvy and Louis Randaxhe for their participation and interest; Stefan Bandalac (SBAE) for the technical partnership and Pavlo Radich and Julia Waraksa from STAATSDUET. The artists are paid via the Kunstenaarhonorarium guidelines from the Mondriaan Fonds.
Members of the initiative support the programme on a voluntary basis, your support is appreciated.