Salon75, Copenhagen
Oh darling, Let's run with the turtles

JUL.23. – AUG.20.2022






With works by Arthur Cordier & Valentino Russo.

Oh darling, Let's run with the turtles is the opening chapter of a cycle of exhibitions initiated by Salon75 (Copenhagen, DK) and co-hosted by The Balcony (The Hague, NL) in September this year.

The exhibition is loosely inspired from the legacy of the renown The Whole Earth Catalog originally published from 1968 to 1971. The catalog became an instant-classic among the counterculture. Thanks to its environmental orientation and embodying a do-it-yourself/self-sufficiency mentality, under the slogan "access to tools", it indexed alternative and esoteric knowledge.

Half a century later, in a world dominated by efficiency, where people and goods travel the globe relentlessly, the Whole Earth Catalog assumes the status of an utopian vision.

In a moment in which slowing down seems impossible, running with turtles becomes a strategy of resistance.

"Oh darling…" shouts an ungraspable entity, where the works instead of trying to fill the void of the exhibition space, almost amplify it. A series of footprints on the walls, a suspicious backpack and what appears to be an oddly cropped ad from the Dutch national airline KLM, are remnants of a human presence, now absent, always in transit.

Daaaaamn son!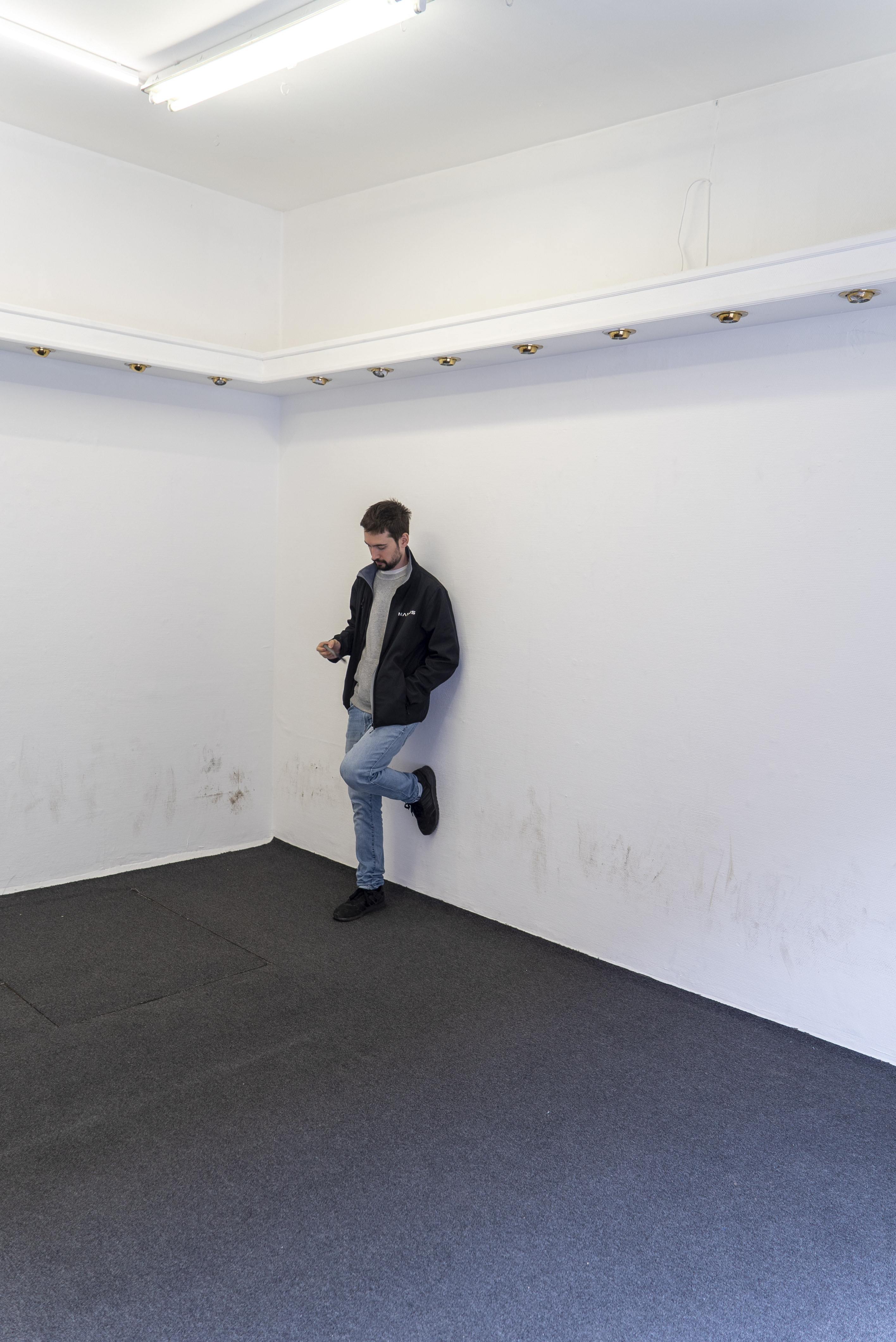 Salon 75
Peter Bangs vej 75
Frederiksberg 2000
salon75@info.dk

Open Saturday 12.00 - 16.00
or by appointment.

---
Supported by Stroom Den Haag
subsidy granted