Rue Cathédrale 70, Liège. Belgium

Eva Pel

Fly-In-Fly-Out (Liège)
curated by Arthur Cordier at the invitation of Art Au Centre.
04.02.21 - 30.04.21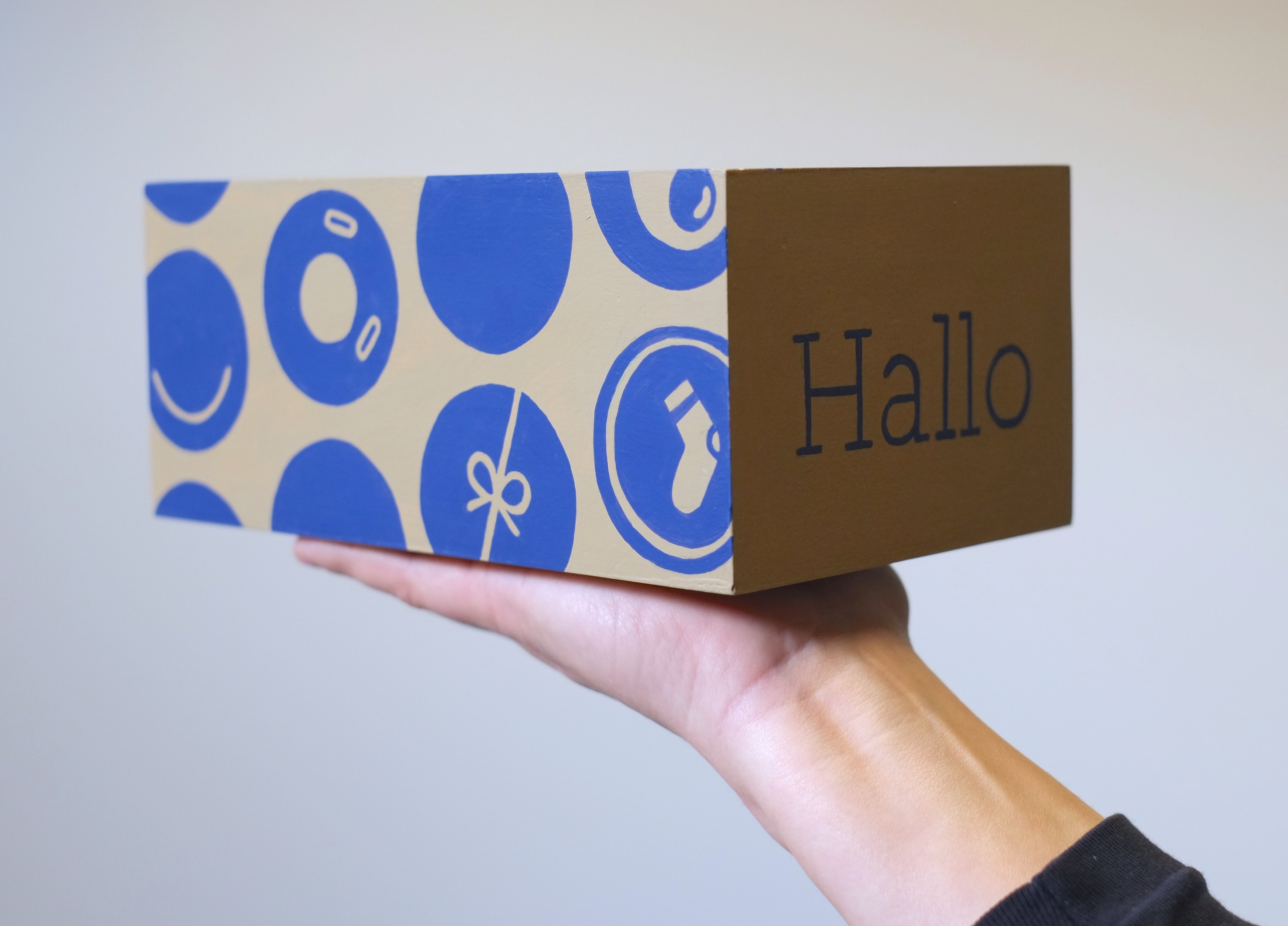 What is the visual impact of e-commerce on the community surrounding Liège's airport?

The project by Eva Pel looks into the relation between e-commerce and the rapid disappearance of small shops in city centers. The combination of large-scale shopping malls and online shopping is greatly affecting local shop owners. In Liège the expanding airport transforms local areas into direct neighbours of semi-industrial landscapes, warehouses and distribution centres. Houses are being demolished and inhabitants expropriated. Communal structures fall apart.




box4 (zalando), acrylic paint on wood
44 x 36 x 16 cm

box5 (amazon), acrylic paint on wood
33 x 25 x 11,5 cm

box6 (bolcom), acrylic paint on wood
19,7 x 11,6 x 8,5 cm

box7 (hema), acrylic paint on wood
89 x 21 x 26 cm





box1 (bolcom), acrylic paint on wood
89 x 21 x 26 cm

box2 (amazon), acrylic paint on wood
59,5 x 54 x 15 cm

box3 (coolblue), acrylic paint on wood
58,5 x 39,5 x 10,4 cm



Fly-In-Fly-Out (cargo airplane with high-value horses, airport Liège), 2019 © Eva Pel

Through these observations, Pel develops a series of boxes inspired by online stores such as Amazon, Bolcom, Zalando, Coolblue or Hema. The boxes are highly accurate hand-painted replicas. The boxes are shipped and displayed in the city center by the artist, as part of Art Au Centre fifth Edition. The window storefront maps the increasing air traffic in the near future.

At first sight the delivery boxes look similar to disposable cardboard packages. Yet from close-up they are the product, to be kept instead of disposed.

Pel's work questions the impact of online shopping seemingly immaterial, on our urban landscapes. The effects of high-speed delivery services and the relation to international airport hubs consist the focus of her practice in the Euregio.


---

Poem by Johannes van der Sluis,
Ne me jette pas - Lettre a ma mère, 2021 (extracts)
Vinyl lettering, variable dimensions on windows


︎︎︎

Eva Pel is a visual artist based in Amsterdam. Pel's work has dealt with the role of power and control in contemporary society and has taken many different forms, from sculptural interventions to photographic research and publications.

The work is presented during the fifth edition of Art Au Centre in Liège, Belgium. The exhibition takes place in 27 vitrines and empty stores in the city center. Initiated by Maxime Moinet.

Co-curated with Philippe Braem, Marine Candova Cdlt+, Arthur Cordier, Sophie Delhasse, Thomas Ghaye La peau de l'ours, Mikail Koçak, Bertrand Léonard, Alicja Melzacka, Maxime Moinet, Saryna Nyssen, Anna Ozanne, Marjorie Ranieri, Pauline Salinas & Thibaut Wauthion.

The exhibition is made possible with the support of the Dutch Embassy in Brussels.

🌍
https://www.evapel.com/
http://www.artaucentre.be/