The Hague, NL

A finger in every pie

Curated by Arthur Cordier and Valentino Russo, at the invitation of the graduating students from the Fine Art department at the Royal Academy of Art, The Hague.
10.12.20 - 13.12.20

The exhibition took place over three locations in The Hague, the documentation is now visible online︎www.afingerineverypie.nl

🍰 Binckhorstlaan, 151
🍰 Jupiterkade, 2
🍰 Laan van Nieuwe Oost-Indie, 125






28 artists, 280 fingers, countless pies.
A Finger in Every Pie presents the graduating class from the Bachelor in Fine Arts from the Royal Academy of Art, The Hague. The group exhibition takes place in three cherry-picked locations with a sugar-coated online spin-off.

︎︎︎ Listen to the curatorial statement - Radio Edit (click)
'ART SKOOL SUCKS' is a potpourri of Instagram comments and extracts from the press release of the exhibition. It also features the song 'Extreme Love' by Holly Herndon and 'Dj tiesto - Titanic remix (Dj Titanic)'.
Thank to the Mushroom Pie Radio, hosted by Bo Wielders and Ryan Lim Zi Yi.





The young artist has fingers in many pies.

Nowadays, the freshly Graduated must be everywhere, taking odd jobs, performing on the street, dumpster diving or seducing the bank teller. Art, as a work of passion and dedication, falls into the strange limbo of belonging both everywhere and nowhere. Socially the artist performs a living, supports an art practice, sustains a studio space, and many more.

In the ocean of precarity, how do artists paddle above the waterline?

Like strays, A Finger in Every Pie explores the intertwined relationship of the artist within society: in the context of turbo-capitalism scenarios, and noteworthy 2020.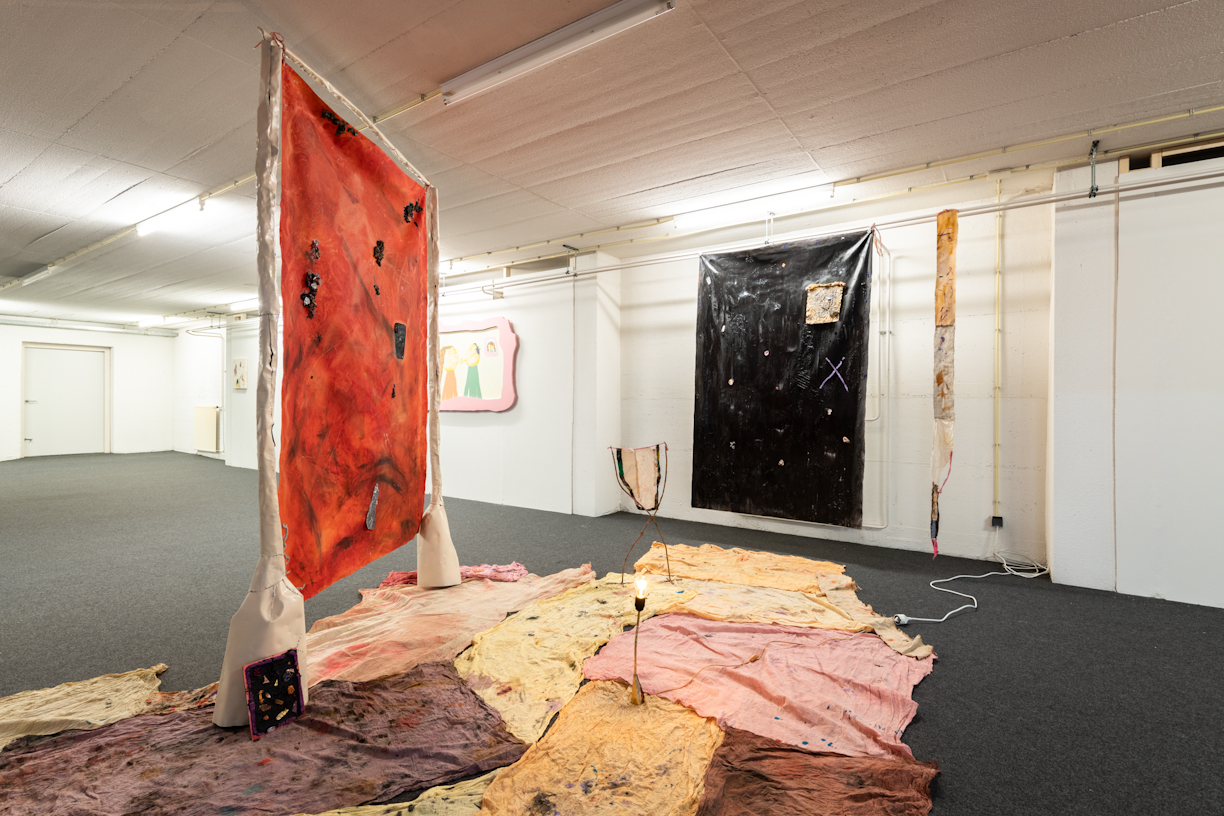 ︎︎︎List of works

The exhibition is handcrafted with the curatorial support of The Balcony. Brought to you by the Royal Academy of Art, The Municipality of The Hague, and the warm-hearted donors of the crowd-funding.


🌍
www.afingerineverypie.nl