7.
Vera Mennens

The three stages part I: Contrapunctus XIV/ Fuga a 3 soggetti
22.09.18 - 10.10.18



'12 oak coffins

No memorial stones

No documents

An oral tale by garden keepers'

'The three stages' focuses on different characters merging together in one network of the narrative build from histories, myths, stories, memories, landscapes, and objects. In Contrapunctus XIV (2018) Vera Mennens searches for the body of Johan Sebastian Bach and tries to decide how to deal with the gaps and discrepancies she encounters in the stories and archives during the research.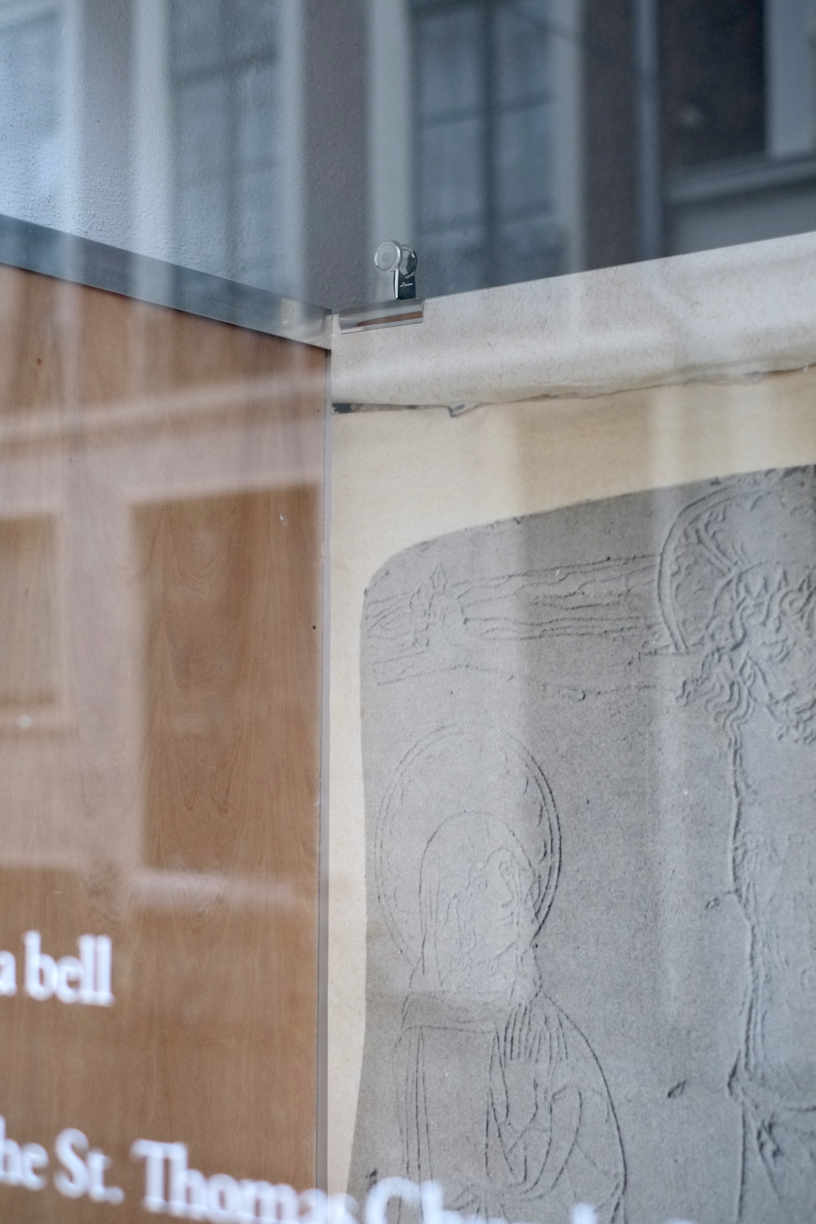 Artist Vera Mennens (b. 1991), co-founder of at7 project space, lives and works in Rotterdam. Throughout her practice Vera Mennens's main research is on the question how you can research history and historiography as an artist. Her works balance on the borders of fact and fiction, and while unraveling and the past and present, she questions how the archive helps to construct and preserve our collective and personal memory and what the future of that archive can be. Her network of research comes together in constellations of overlapping images taken from public and personal archives, books, slide projections and found objects accompanied and brought together by a narrative. Her works provide a site of relations across time and place that invites to take a position between the collective and personal, fact and fiction, past and present in order to determine new perspectives and methods on the research on histories of western Europe.

Upcoming shows: Anomia #3: Rotterdam Edition: Showing 'The Three Stages - The Meeting, 25 April, 19.45 - 22.45pm, WORM.
Room for Space, 3 May, 8pm, a show curated by Annosh Urbanke showing: Annebelle Binnerts, Benjamin Li, Vera Mennens, Floor Dekkers and Lisa Smithson, De Vensterbank, Leiden